The Stories feature is a great way to quickly catch up on your child's online activities from your Securly Home app. These snapshots will give you only the latest events, and you can check out additional events in the Activity feed.
To begin using the Story feature, click your child's avatar on the app home screen. This will take you to the Stories feature.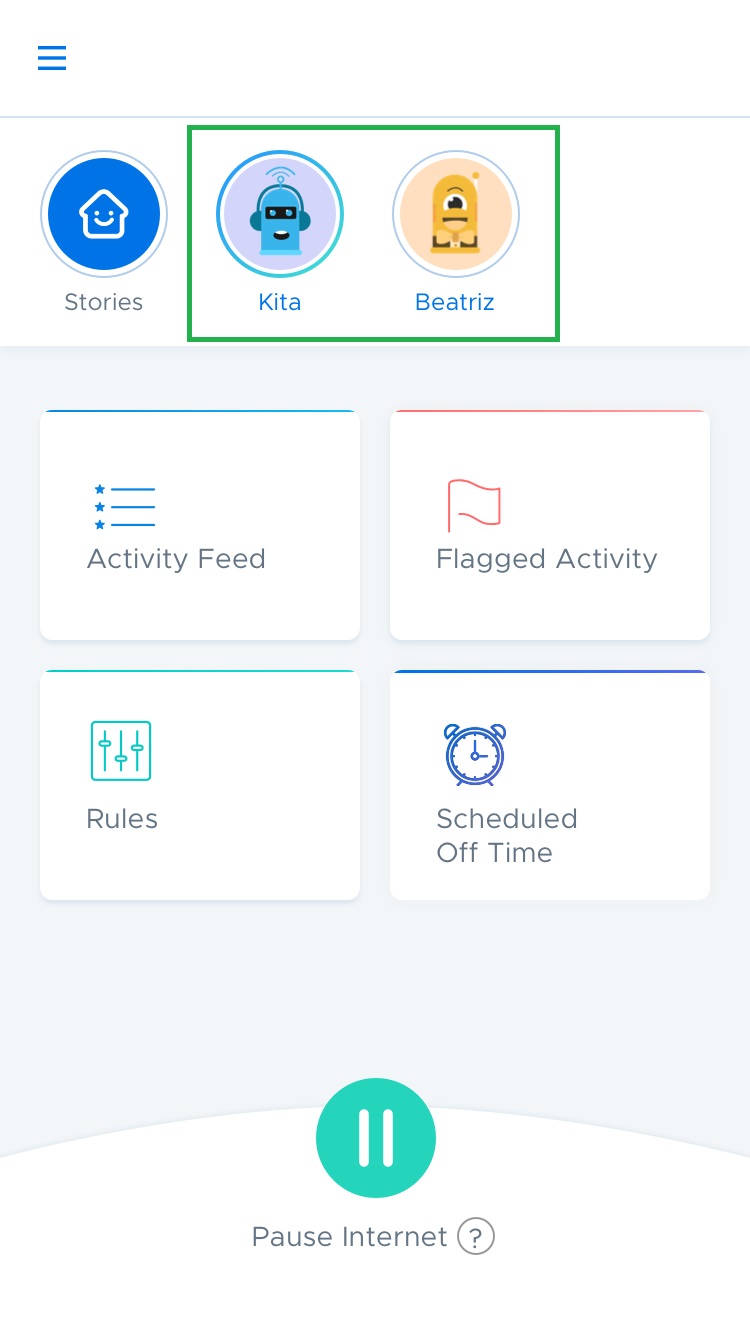 Now you can swipe right and left to read stories for different kinds of categories such as educational sites, videos, games, searches, social networking etc.
Tap each individual event to view the details of what your child viewed. If there are more than five events for that 24 hour period, you can tap the view all events link at the bottom of the screen to see the rest of the activities.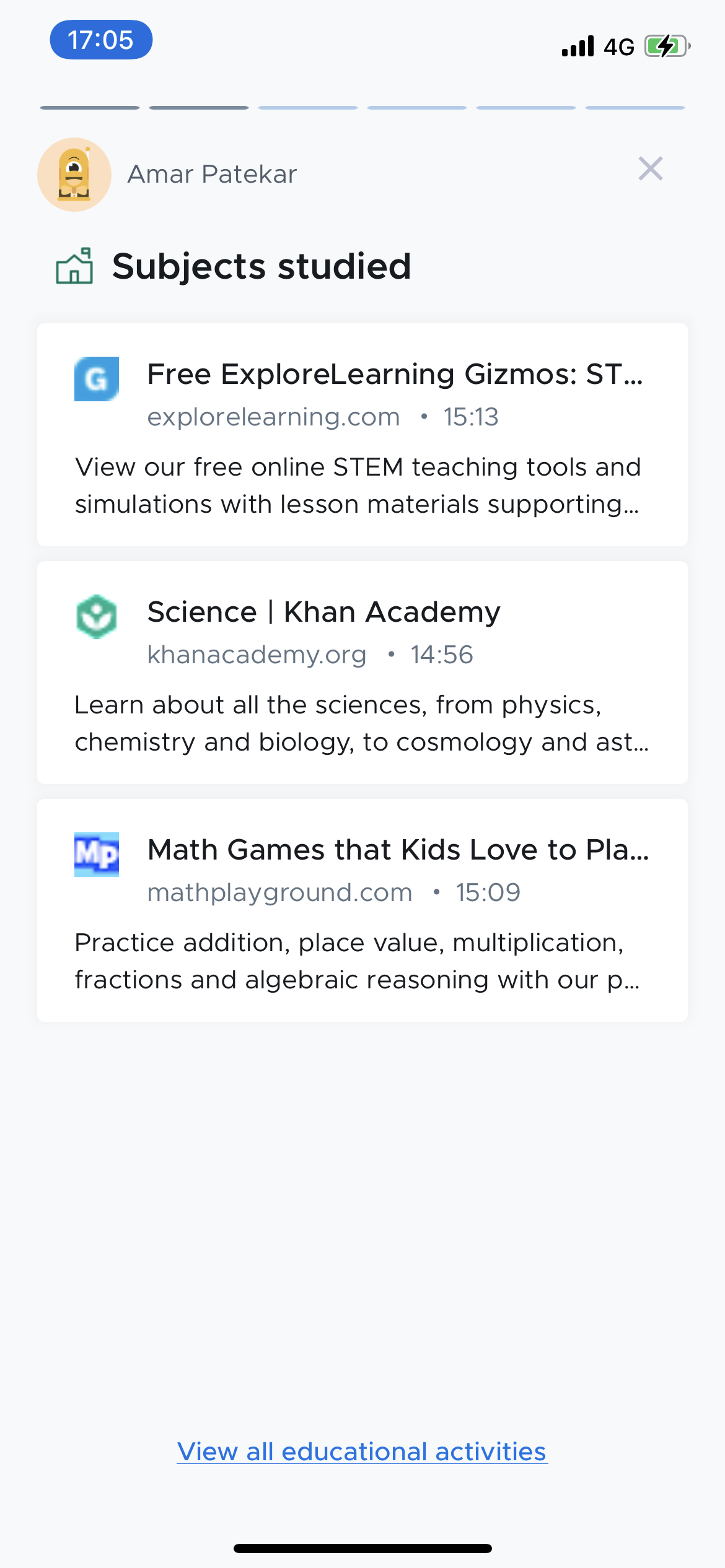 You will also get an activity snapshot that shows you what percent of total activity your child spent on the different types of activities.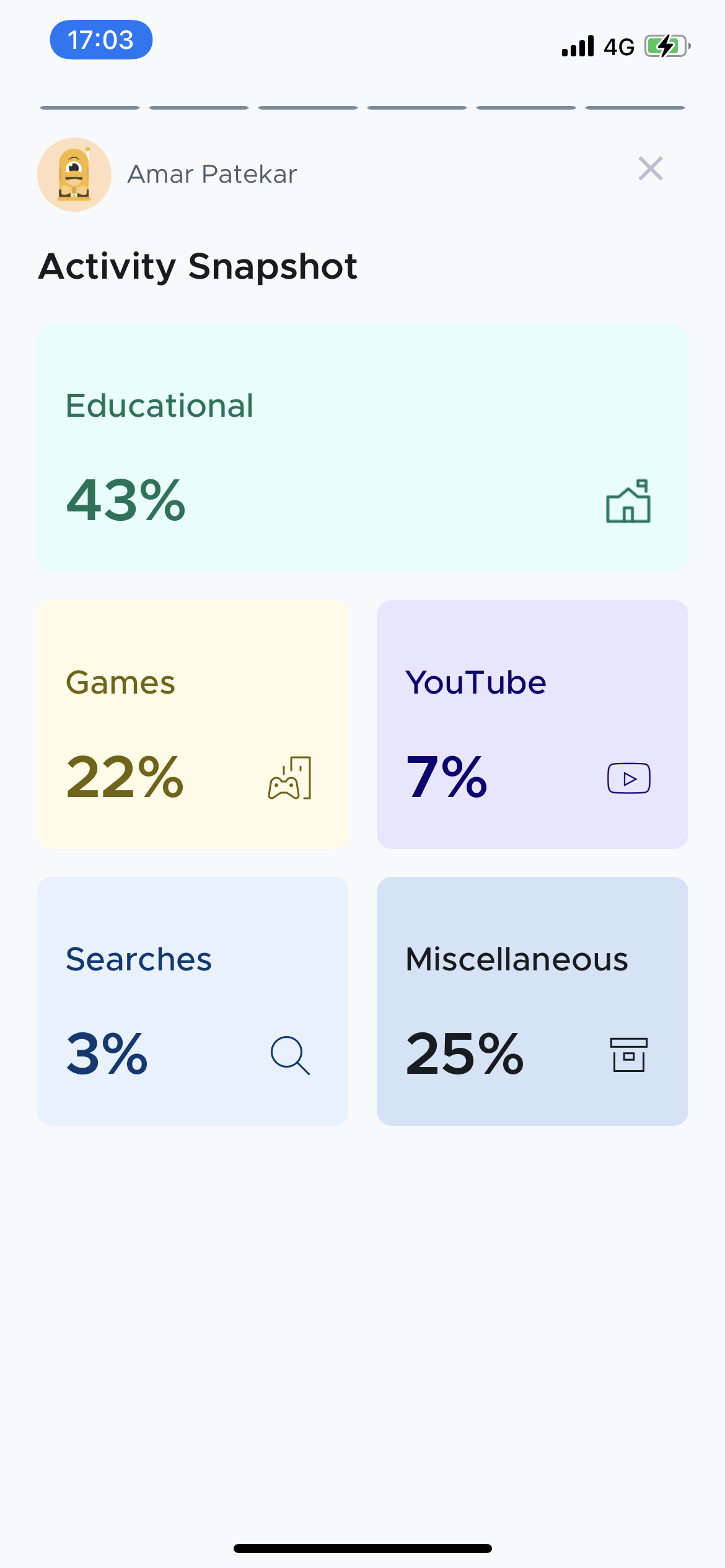 We also share protips that will help you engage with your child about school, help them stay safe online, and assist them in being responsible digital citizens among other things.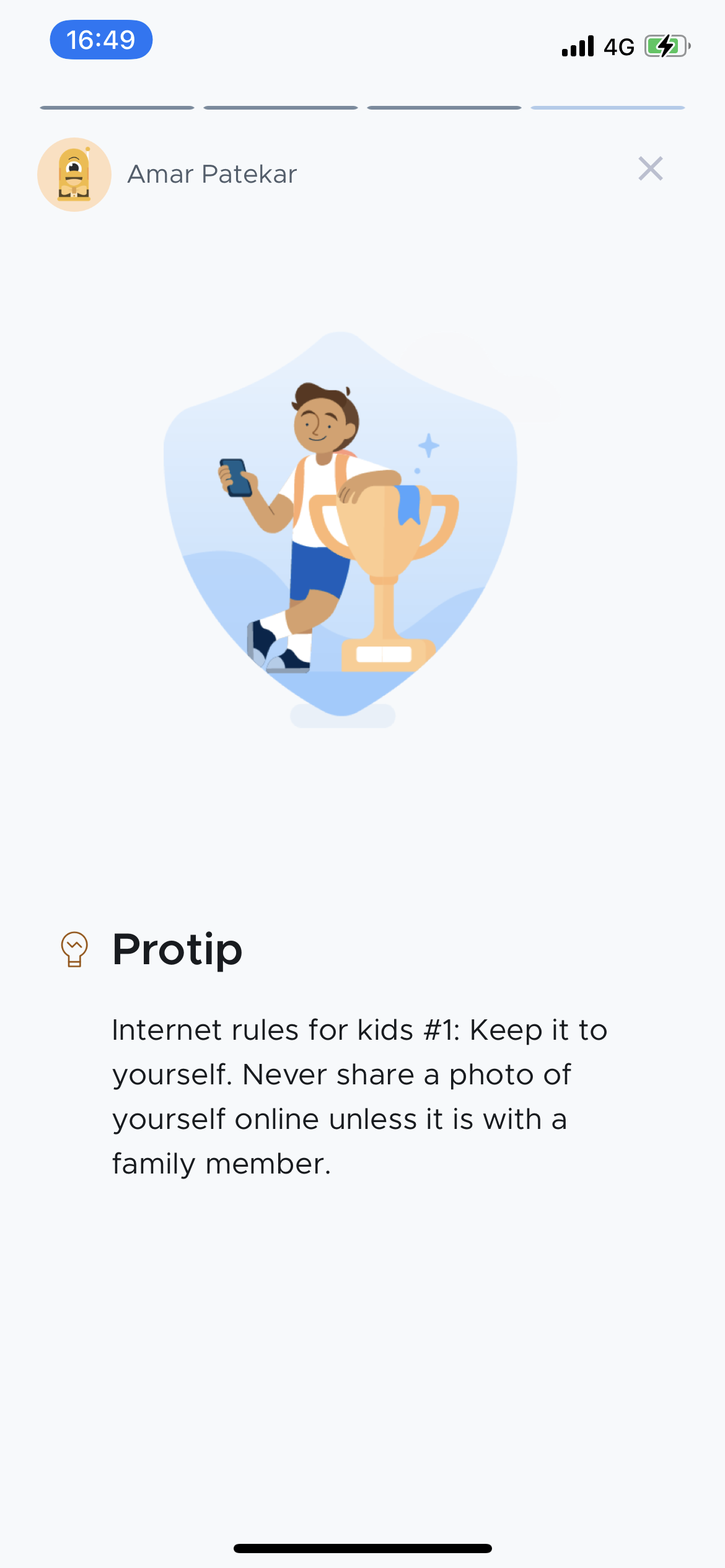 The stories feed is updated every 24 hours and you can set up a reminder to get updates when that happens. Just turn on the notifications under Account > Manage Notifications.