Where can I check stories for my child?
To check your child's stories, simply click the avatar on your app home screen and swipe ahead from there. If you are new to the feature, click the Stories icon for an introduction to the feature.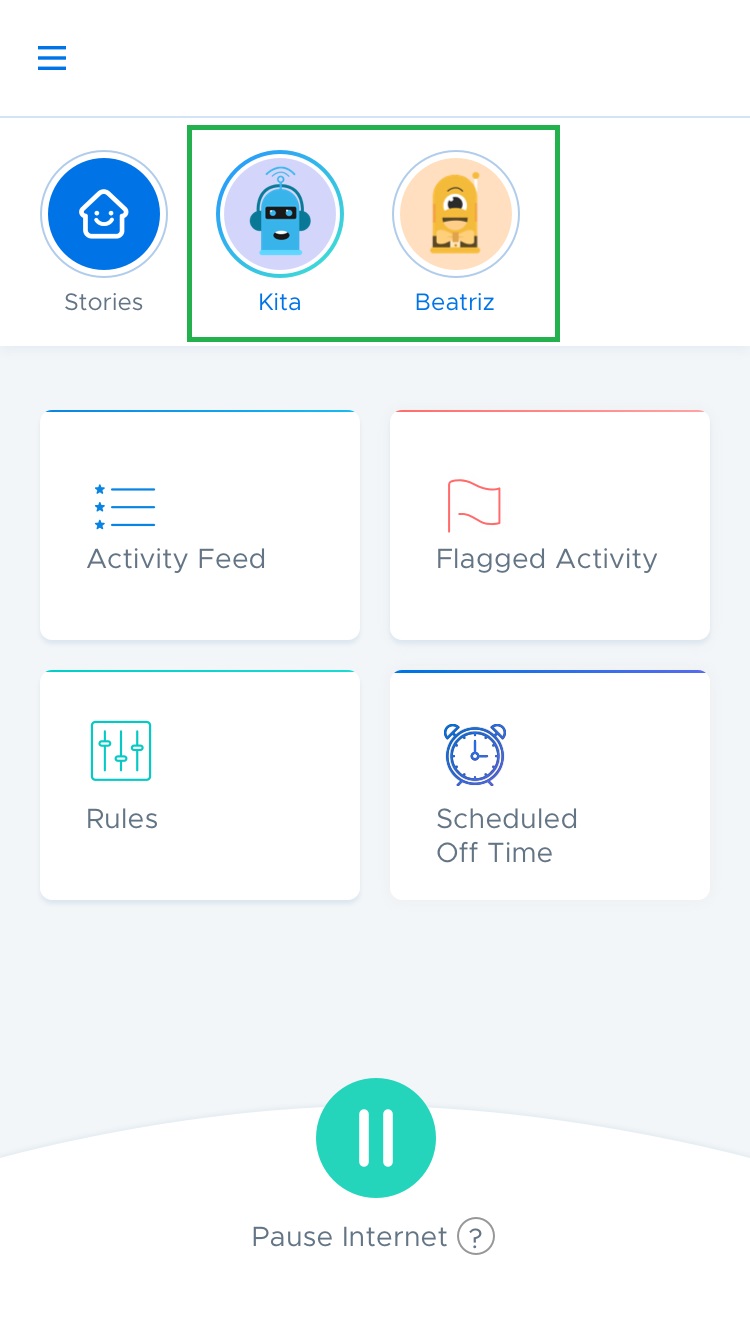 How frequently are stories updated?
Your Securly Home app will be updated every 24 hours with new stories for your child. You can set reminder notifications to be sent to you when the feed is updated.
Will I get notifications about new stories?
Yes, you can get notifications when stories are updated every 24 hours. We send out a reminder at 4 pm every day which can be enabled by navigating to Account > Manage Notifications.
Why don't I see any stories for my child?
The stories are generated for activity within a 24 hour period. If your child has not been online or done any activity within that period, you may not see any stories for your child.