If you believe you are not receiving any push notifications from the SecurlyHome app, it could either be because:
Your SecurlyHome notifications are disabled.

Your child's school has chosen to not send notifications.

There are no events to notify about.
Enable Notifications via SecurlyHome
SecurlyHome sends you push notifications for flagged activities. If you are not receiving notifications you would need to check if they have been disabled by navigating to Account > Manage Notifications page in your SecurlyHome app. If notifications are disabled, simply toggle the button in front of it to start receiving notifications.
Enable notifications on iPhones and iPads
If you are an iOS user you would also need to check if you have enabled notifications for the SecurlyHome app on your device.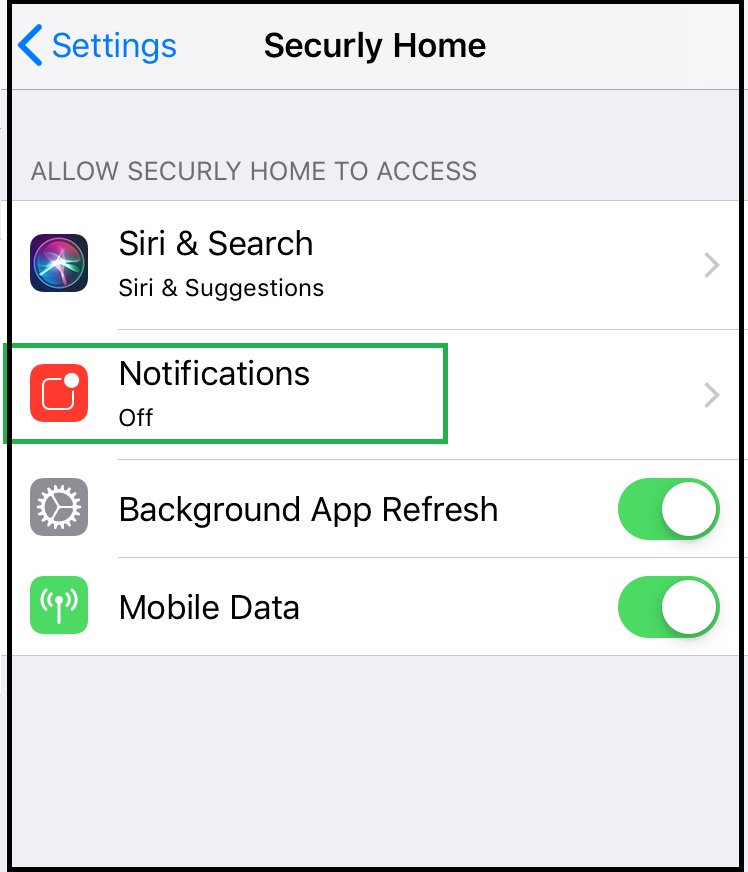 Notifications for Flagged Activities
These notifications are sent to parents at the discretion of the school. You will be displayed the Flagged Activities switch only when the school chooses to allow parents to receive these notifications. Please contact your school admin for any questions about it.